American Revolutionary
The Evolution of Grace Lee Boggs
Grace Lee
US, 2013, 82 min
Wednesday May 21st - 18:30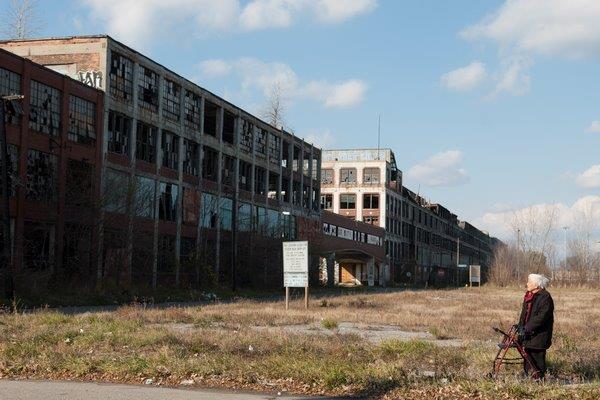 Those familiar with Grace Lee Boggs know her as a celebrated activist and philosopher in Detroit who was an unexpected and ground shattering voice within major social movements of the past century including radical labor, civil rights, Black Power, feminism, Asian American, Environmental Justice, and beyond. With over 70 years of experience, Grace Lee Boggs continues to push for a social revolution that fosters a future of equality and justice for all.
American Revolutionary documents the vibrant and inspiring life of Mrs. Boggs, now 99 years of age. A documentary 12 years in the making, the film is a masterful blend of rare archival footage, captivating interviews with Mrs. Boggs in her Detroit home and with her fellow activists including Angela Davis, Bill Moyers, Ruby Dee and Danny Glover.
Director Grace Lee has made a career of showcasing and celebrating strong, vibrant female protagonists. With a plethora of awards won, American Revolutionary cements Lee's legacy as a vital and noteworthy filmmaker.

American Revolutionary and Grace Lee Boggs, whose vision of revolution will surprise you, strive to inspire people of all ages and backgrounds to come together and fight for a more just future.
"a deeply moving examination of the power of a single individual to affect change" - The Hollywood Reporter
"This beautiful movie (and its amazing subject) makes clear not only why we need revolution, but what revolution can mean for those of us who live under the yoke of less obvious dictatorships." - Andy Bichlbaum, The Yes Men
Awards:
AFI DOCS: Best of the Fest
Los Angeles Film Festival: Audience Award
Woodstock Film Festival: Best Documentary Feature
Wisconsin Film Festival: Audience Award
Caamfest: Audience Award
Toronto Reel Asian Film Festival: Best Feature
Seattle Asian Film Festival: Audience Award
etc.