GMO OMG
Jeremy Seifert
US, 2013, 80 min
Co-präsentiert von
Attac Graz
Filmgespräch mit
Irmi Salzer (√ĖBV-Via Campesina Austria) √ľber zukunftsf√§hige Landwirtschaft & Ern√§hrungssouver√§nit√§t
Friday May 23rd - 20:30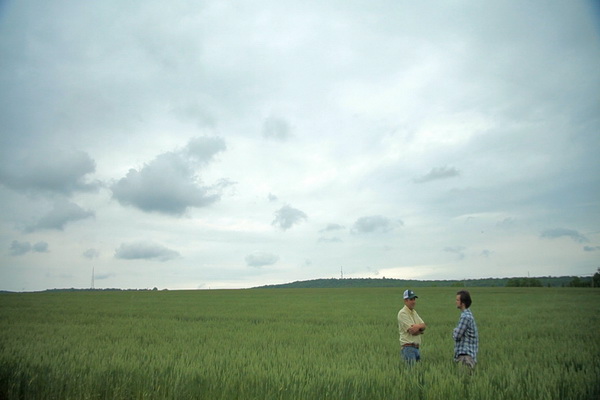 GMO OMG explores the systematic corporate takeover and potential loss of humanity's most precious and ancient inheritance - seeds. Celebrated director Jeremy Seifert, winner of 22 awards for his previous film DIVE! Living off America's Waste, investigates how the loss of seed diversity and the genetic alteration of food, affects his young children, the health of our planet, and freedom of choice everywhere.
GMO OMG follows one family's struggle to live and eat without participating in an unhealthy, unjust, and destructive food system. The encroaching darkness of unknown health and environmental risks, chemical toxins, and food monopoly meets with the light of a growing global movement to take back what we have lost.
Has the global food system been irrevocably hijacked? Or can we take back our food, heal the planet, and live sustainably? The choice is ours, but we have to start now!
"GMO OMG arguably does for genetically modified organisms what Al Gore's 2006 Oscar-winning An Inconvenient Truth did for climate change." - The Progressive
"Even those who have been paying close attention to these issues are likely to glean some new insight into the various branches of the matter." - Village Voice
"GMO OMG is a must see for anyone who believes we are what we eat." - About.com