No Land No Food No Life
Amy Miller
CA, 2013, 75 min
Sprache
OV with English subtitles
Co-pr├Ąsentiert von
AGEZ Arbeitsgemeinschaft Entwicklungszusammenarbeit, u.a.
Filmgespr├Ąch mit
Andreas Exner (Social Innovation Network, Bodenfreikauf) ├╝ber Landgrabbing und den Zugang zu Land in Europa
Saturday May 24th - 16:00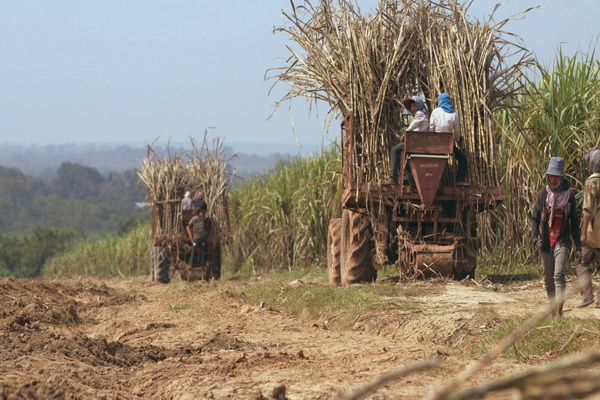 In 2013, director Amy Miller brought us The Carbon Rush - a scathing indictment of the international trade in carbon credits and its dangerous impact on the world. In her hard-hitting new film, No Land No Food No Life, Miller explores sustainable small scale agriculture and takes us deeper into agricultural land grabbing and the contentious issue of large-scale agricultural land acquisitions: the buying or leasing of large pieces of land in developing countries by domestic and transnational companies, governments and individuals.
By prompting food security fears within the developed world and newfound economic opportunities for agricultural investors, the food-price crisis has caused a dramatic spike in large-scale agricultural investments for the purposes of food and agrofuel production. Access to water is also a critical motivating factor in these land grabs - for without water, you cannot farm. Miller exposes the devastating effects of shortsighted avarice and mega-monocultures on the dispossessed and displaced subsistence farmers throughout the global south. She gives voice to those directly affected by combining personal stories, and vérité footage of communities fighting to retain control of their land. No Land No Food No Life is a call for action now.