Ofir
Mark McDannald
US, 2013, 60 min
Filmgespräch mit
Protagonist Ofir Drori (LAGA - The Last Great Ape) *live via Videostream*
Saturday May 31st - 16:30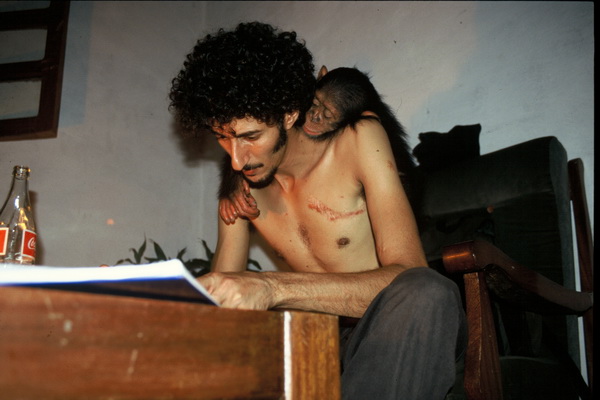 When Israeli activist Ofir Drori discovered that no one was fighting to disprove Jane Goodall's dark prophecy that great apes in the wild would soon be extinct, he decided that his unique skill set as former army officer, educator, journalist and adventurer qualified him for the job. He founded LAGA (The Last Great Ape), the first wildlife law enforcement NGO in Africa. Using informants, undercover investigators, hidden cameras, police raids, and the media, Ofir set out on the difficult task of breaking through the pervasive culture of corruption to put wildlife offenders in prison and to make wildlife trafficking a criminal activity in the eyes of society.
Often fostering the orphaned apes rescued in the raids, Ofir does whatever he can to help these endangered species. He is a shining example of the power of human will, and through him we can see that one person, that each person, can still make a difference.
In 2011, Ofir approached filmmaker Mark McDannald with the roughly 50 hours of random footage that he had accumulated during those first years of the NGO. Though Ofir believed the tapes were a lost cause, Mark quickly recognized that there was enought in them to make, at the very least, a compelling short film; so he got to work building the narrative from scratch, and when he had finally finished, Mark had a powerful, gritty, emotional feature-length documentary on his hands.